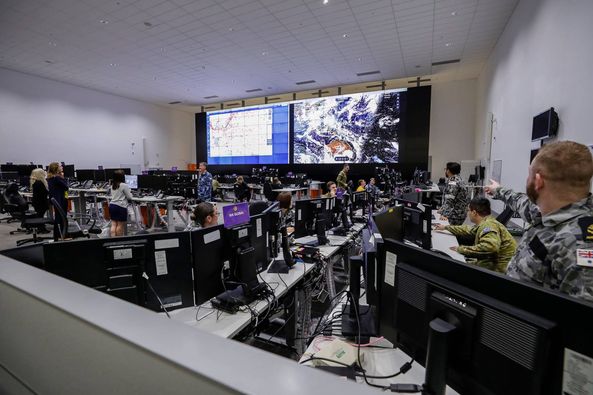 07 Jul

Headquarters Joint Operations center NSW
FYI – This is what Head Quarters Joint Ops Command (HQJOC) looks like.
Staff work in re-designed Joint Operations Room at Headquarters Joint Operations Command, New South Wales.
Headquarters Joint Operations Command opened their new Joint Operations Room (JOR) on 11 June 2021, christening the occasion with a ribbon cake cutting.
The re-designed JOR still features the " monitor wall" as the centrepoint, but aims to ensure the right people are able to respond to incidents, as well as removing obstacles from collaboration.
Headquarters Joint Operations Command is a three-star headquarters, responsible for command and control of Australian Defence Force operations, both domestic and foreign. It is staffed by personnel from all services of the Australian Defence Force, Australian Public Service, international liaison officers and staff from other government agencies.